the 6 best
sea kayak tours
during Easter
PLANNING YOUR EASTER HOLIDAY ADVENTURES?
Easter begins April 2 this year – known as Good Friday. For the next 5 days people living in Hong Kong have the opportunity to explore some of the most amazing parts of Hong Kong (these places tend to take more time to get to than just 1 day).
To take advantage of the long break, Sea Kayak Hong Kong is scheduling trips over this period to some of the more remote and beautiful islands by sea kayak. 
These trips are 1, or more days in duration, all exploring the coastlines and islands of the outer reaches of the UNESCO Global Geopark. 
"do any of the one-day trips or combine them to create your own camping holiday combinations."
or planning your school break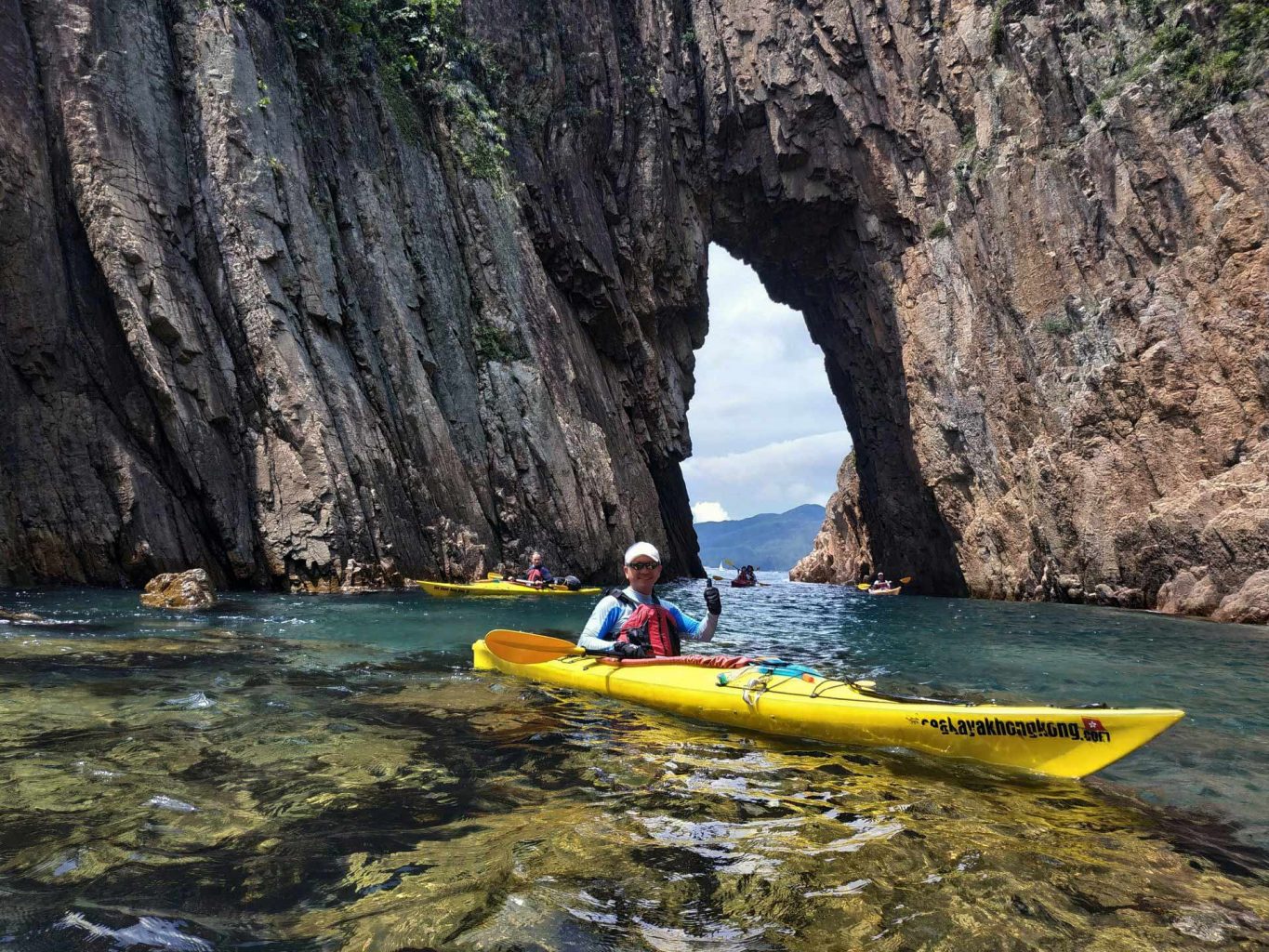 SAI KUNG TO PAK A - 1 DAY
The classic 1-day sea kayak journey suitable for beginners. We cross Port Shelter from Sai Kung, passing Sharp Island heading to the famous Jin Island "Bell Arch".
From here we cross Rocky Harbour to our destination at Pak A. 
********** CAMPING OPTION AVAILABLE **********
see below for details
AMAZING BLUFF ISLAND - 1 DAY
Bluff Island is one of the outer islands of the Global Geopark. As our kayaks are in Pak A it's an easy paddle to get there. 
Bluff island features beautiful white sand beaches, coral reefs to snorkel, stunning sea cliffs (the columns) and a sea tunnel that passes right through the island.
********** CAMPING OPTION AVAILABLE **********
see below for details
COLUMNS CAVES & COVES - 1 DAY
On this day we leave Pak A and head north to explore the unique coastline of the UNESCO Global Geopark.
This is a spectacular day of towering sea cliffs, deep dark sea caves and special little coves and inlets.
********** CAMPING OPTION AVAILABLE **********
see below for details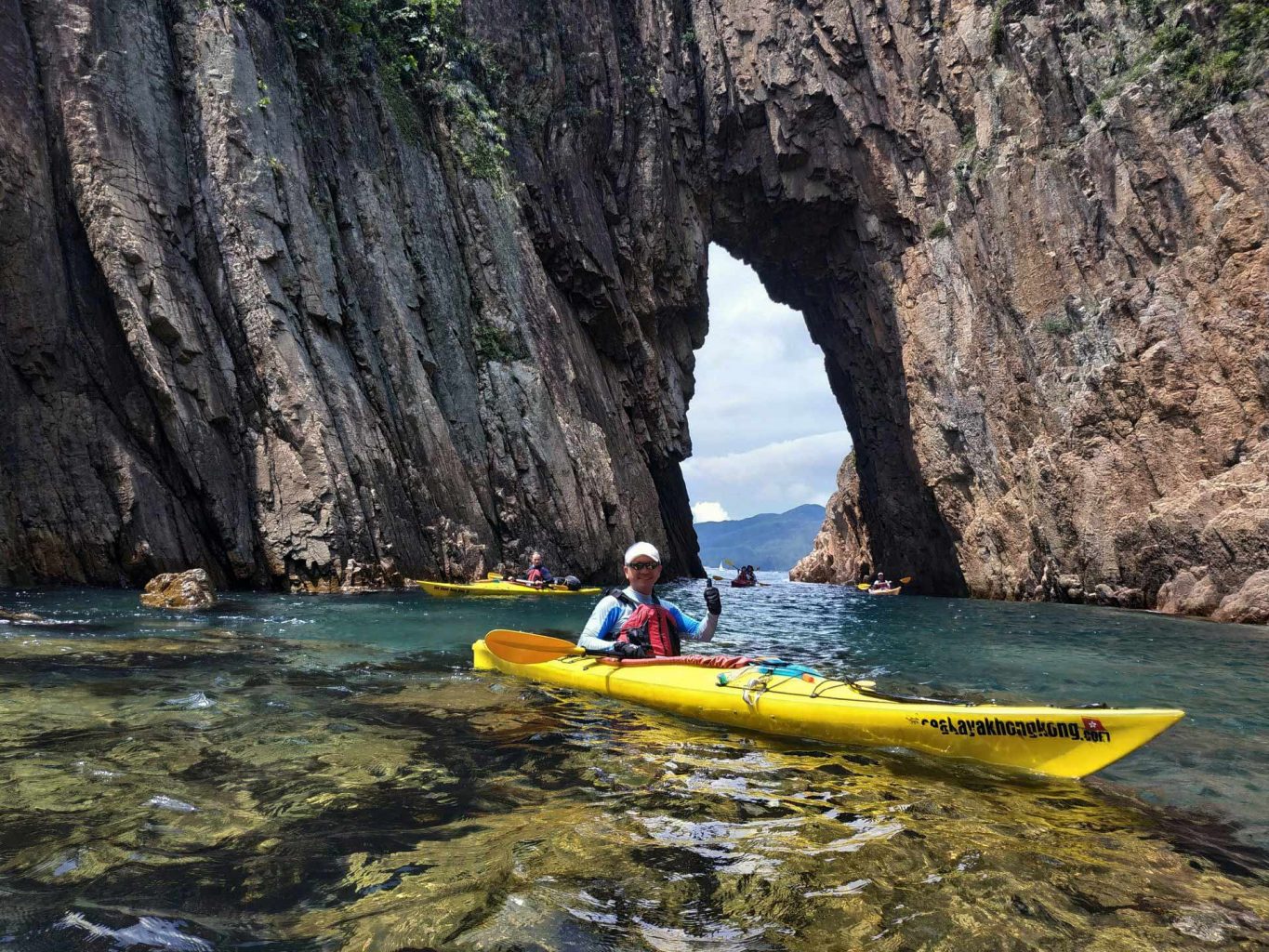 PAK A TO SAI KUNG - 1 DAY
The reverse itinerary to fridays sea kayak journey. We depart Pak A early, crossing Rocky Harbour for "Bell Arch" at Jin Island.
Not far from there we will stop at a beautiful beach for a picnic lunch before heading into the calm waters of Port Shelter / Sai Kung.
The final day of an adventurous 5 days of sea kayaking around the beautiful UNESCO Global Geopark.
OTHER CAMPING & TRANSPORT OPTIONS
If you want to do more than one trip over this holiday period you can camp overnight with us at Billionaires Beach, a beautiful and isolated beach just to the east of Pak A. 
We will setting up our base camp there as it is only 10 minutes paddle from our kayaks at Pak A.
If you want to join us camping you have some options below. 
Please note: as you will need a kayak to get backwards and forwards between the camp and Pak A, there is no camp only option. You will need to be booked onto or have just completed a tour to be able to use the kayaks for transport.
This is a remote camp so you will also need to bring your food and water (or get your daily meals at the Tung A restaurant.
If you have any questions, send us an email or whatsapp and we will answer asap.