Dec 27 - UNESCO Geopark Sharp Island exploration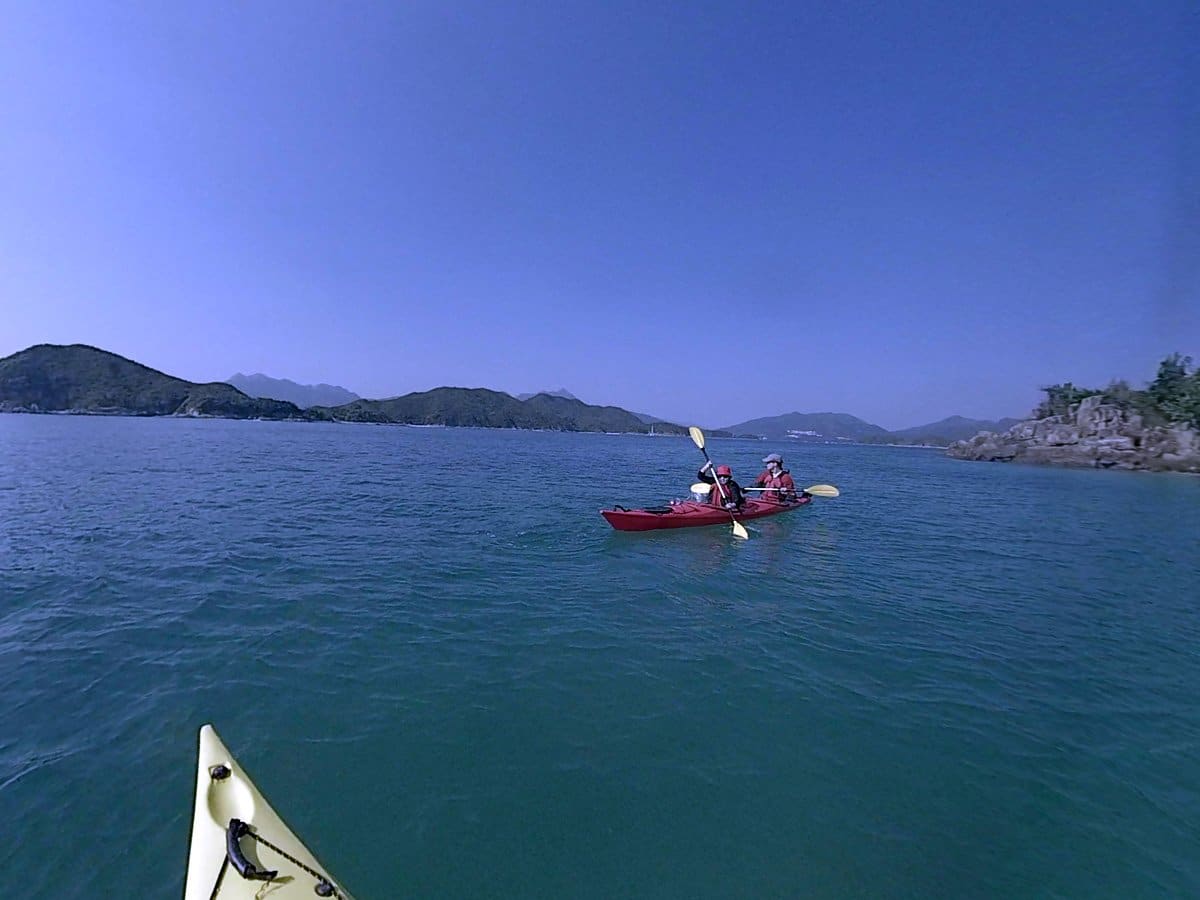 A beautiful sunny winters day in the inner islands of the UNESCO Global Geopark.
In the north eastern corner of Hong Kong is a little known natural wonder, the UNESCO Global Geopark, globally recognised for its unique features and beautiful geology.
Sharp island is the edge of the mega volcano that created it and our journey takes us around and onto this small island, and 2 other surrounding islands we call the Inner Islands of Shelter Bay.  
These photos attest to the beauty of the locality. Our trip also takes us onto Yin Tim Tsai, the site of a deserted Chinese Village, now being promoted as a 'tourist attraction' due to its ancient Chinese history. Our stop at Whiskey Beach always is a surprise to international visitors due to its beauty and remote feeling yet we are only 4 klms from the thriving town of Sai Kung. These are protected waters and make for an easy sea kayak journey.