Jan 12, 2019 – south Lamma Island, Hong Kong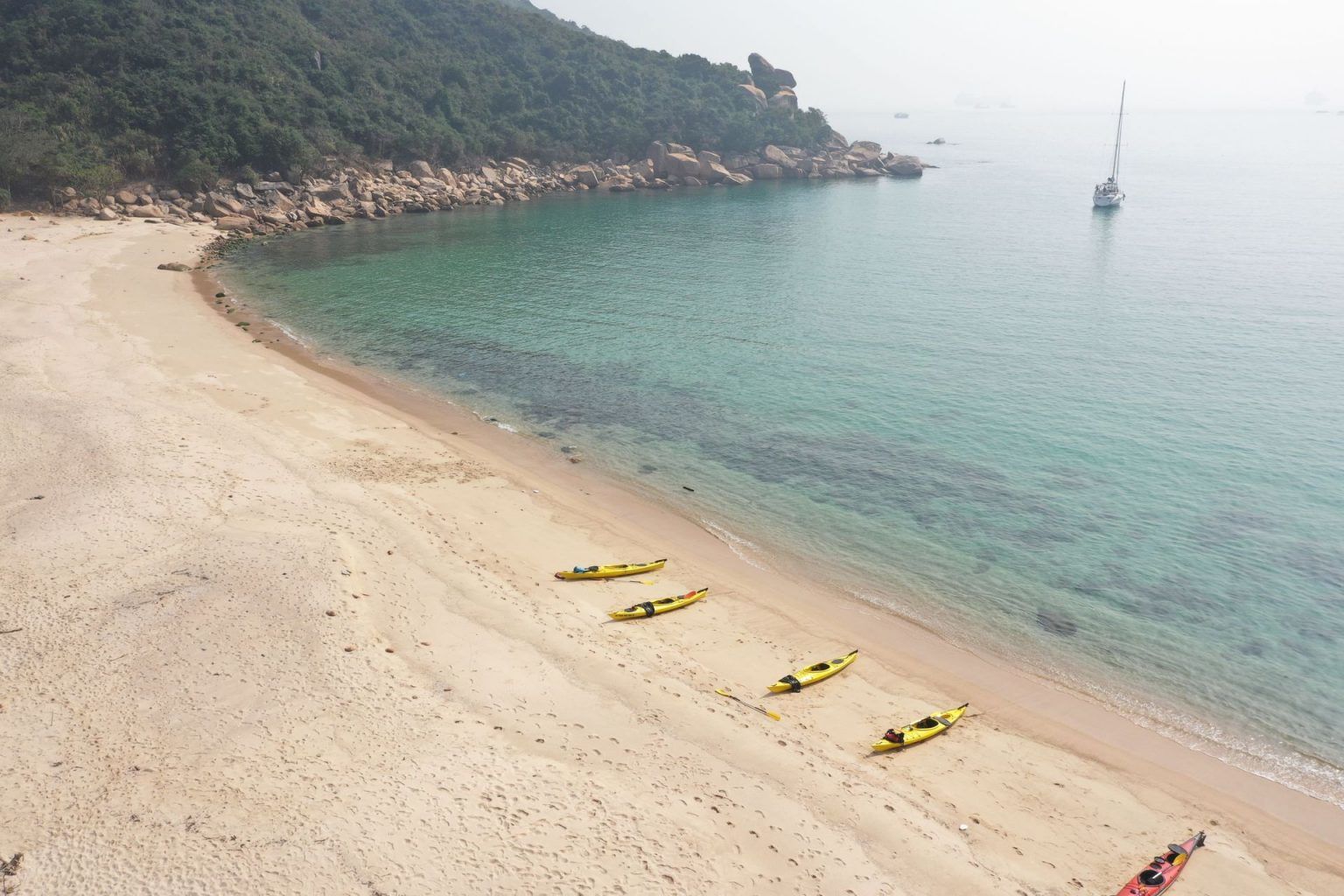 A team of entrepid paddlers tackled the south coast of Lamma Island - stopping at beautiful 'turtle beach' for lunch.
South Lamma island is exposed to the South China Sea so it is usually the domain of the skilled paddler. Today we had those paddlers, but the weather was so kind, we could have had absolute beginners along. 
A beautiful, calm winters day with crystal clear water and a deserted coastline. Lunch at the only recognised Green Seaturtle breeding site in Hong Kong. 
What a brilliant sea kayak trip.
All images are at 1920 pixels wide. If you want a larger version, please email a request with the image number(description) and the date of your tour.