Oct 01, 2018 – Tai Tam Explorer day trip, Hong Kong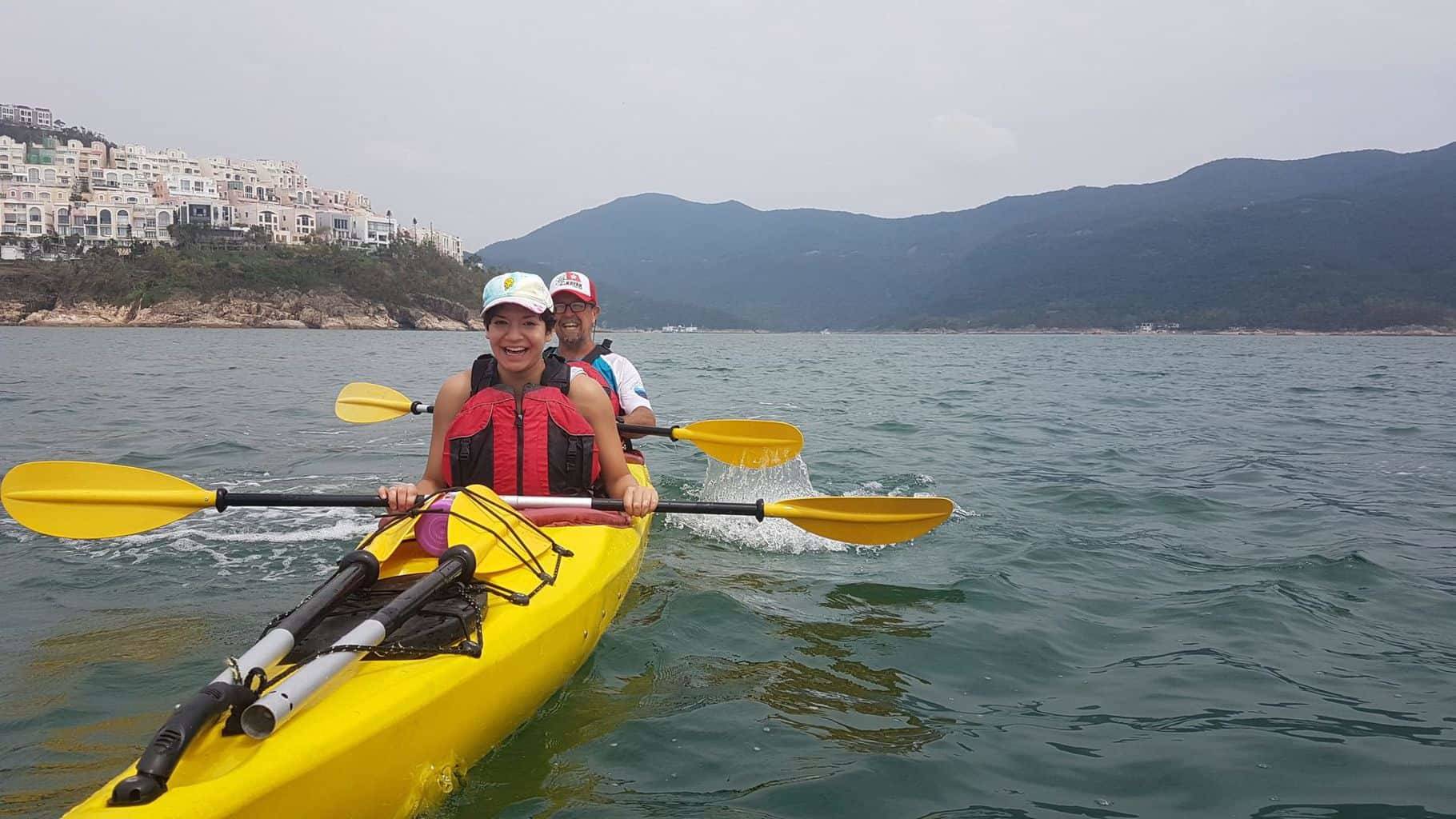 Tai Tam Bay + more on a glorious autumn day.
The conditions were close to perfect (as to be expected at this time of year) so with a number of local sea kayakers, we decided to head out of the bay and head for Round Island, a beautiful and isolated island on the edge of the East Lamma Channel.
Round Island as a beautiful white sand beach and a fabuous view of Repulse Bay on Hong Kong Island.
Lunch and a swim here was the perfect way to enjoy that view.
Our paddle back to Tai Tam was a bit more strenuous due to the change in tides, but it was a great journey, well worth the effort.
All images are at 1920 pixels wide. If you want a larger version, please email a request with the image number(description) and the date of your tour.