A cloudy and sometimes sunny winter's day exploring the inner islands of the Hong Kong UNESCO Global Geopark.
In the north eastern corner of Hong Kong is a little known natural wonder, the UNESCO Global Geopark, globally recognised for its unique features and beautiful geology. Sharp Island is the edge of the mega volcano that created it and our journey takes us around and onto this small island, and 2 other surrounding islands we call the "Inner Islands of Shelter Bay".
A family of adventurers decided to have a look at the more remote areas of Hong Kong on their SE Asia holidays. Thanks for taking me along for the trip.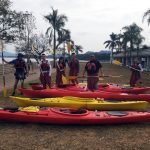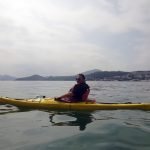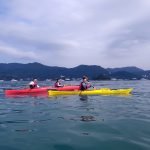 All images are at 1920 pixels wide.
If you want a larger version, please email a request with the image number(description) and the date of your tour.
Send us a message to let us know what you thought of the trip. It is important for us to understand if the trip was what you expected, or different somehow. If you have the time, tell us what you thought was Ok, was good and what was not so good. These things will help us to improve by taking your thoughts into our daily sea kayak trips.
Thank you in advance.