The amazing shell islands of the Tolo Channel
It's the most beautiful time of year to go sea kayaking in Hong Kong. Before the onset of 'the wet', the skies are clear and the oceans are clean (being pushed in from the pacific ocean by the north easterly winds) and it is not too hot!
In summer the winds blow from the south but in winter they are northerlies. That means we can do different trips in winter too so its a good time to experience some different destinations too (see map below). 
As part of our Xmas gift specials we are offering a 25% discount for anyone who books and travels before the Chinese New Year.
Use the discount code XMAS2021 when doing a booking.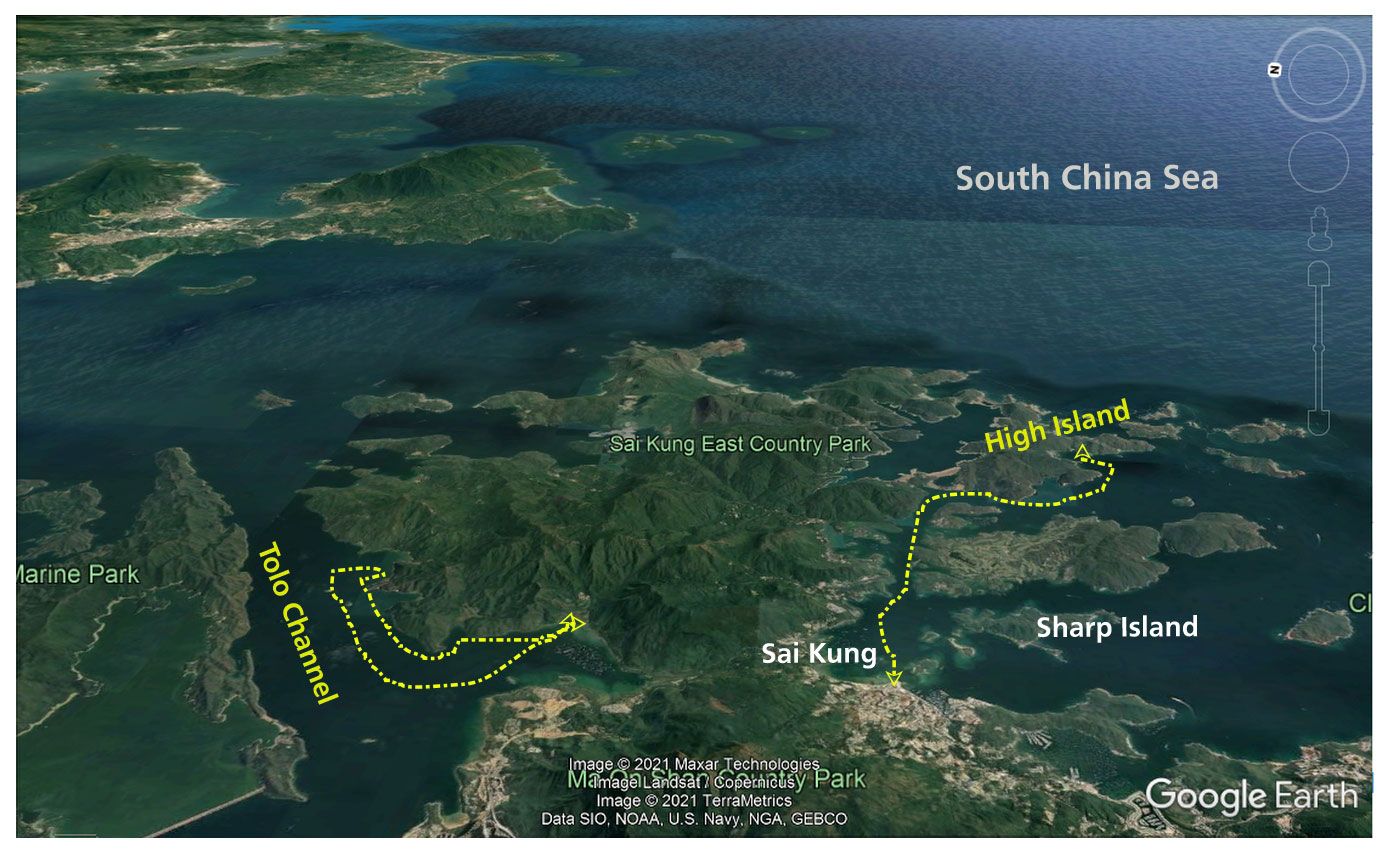 Hong Kong's Jurassic Park!
Created by a series of faults that almost split Hong Kong in two that flooded, this remote and beautiful part of Hong Kong is rarely visited.
The crystal clear waters once were the home of pearl divers seeking their fortune. Shell islands are created by the remains of these and other mollusks.
On the southern shore of the channel you will find the Devil's Washboard and Jurassic volcanic rocks with an age approximately 146.6 ± 0.2 million years old. This is dinosaur territory.
For more details click here.
High Island sea kayak journey
A classic sea kayak journey.
This is a one way experience, departing Sai Kung and paddling the west to east length of Port Shelter to High Island or vice versa.
A sea kayak journey is in someways a more rewarding experience because the entire trip is different, never covering the same ground twice.
It requires more preparation too, making sure you carry your clothes, food and water with you (exactly what sea kayaks are made to do).
There is also a destination – an end to the trip that is known at the beginning, a goal, a challenge, an achievement.
For more details click here.